Patient Testimonials
Discover what our patients have to say regarding their office visit, surgical experience or recovery process. We also encourage our existing patients to share their own experience!
rfg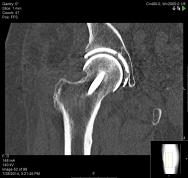 Every surgeon told me I was crazy to have a hip implant at 29 years old. I could not have a metal implant so the cementless, ceramic coated resurfacing implant was my choice. Everyone told me the polyethylene would never last but I dance and exercise every day and after 13 years there is no sign of any wear! After years of suffering I am grateful to have a full and active life!
James W. Prichett is a Saint. My surgery was in early April 2007 and today (at 65) I am still totally pain-free and completely ambulatory. God Bless you, James.
Dr. Pritchett performed a hip resurfacing in mid September and after an overnight stay was sent home. On October 31 I skated with minor discomfort and played hockey at the end of November. Awesome outcome and could not be happier with the operation and the care and attention from all his staff.
Paul W.
2006, bilateral hip replacement 2013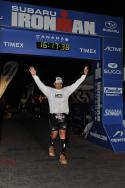 I'll never find a surgeon I trust more than Dr. Pritchett. We diagnosed my first hip replacement in 2006 and then my second one in 2013. In both cases, I made a complete recovery and have been able to do the impossible every day. Now, with both hips replaced, I am a two-time Ironman triathlon finisher. Thanks Dr. Pritchett & Susan!
MJ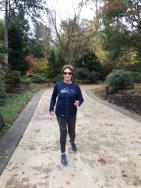 I am on the road again at age 74 following my superior hip replacement. Thank you Dr. Pritchett
Dr Scott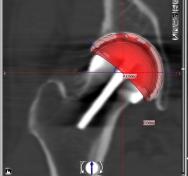 I just wanted to pass on my gratitude to Dr. Pritchett and his team for giving me my mobility and strength back. Physical activity plays a big role in my life and I am so glad I made the choice to have the procedure done with Dr. Pritchett
Dr. Pritchett did a R TKR on me 8 years ago, using the Zimmer High-Flex components, and I have full ROM and full function. I has severely disabled before the procedure, and now I don't even think about that knee. Soon he will do a R THR on me, and I know I'm in the best possible hands. I have total faith in him and wouldn't go anywhere else! Thank you, Dr. Pritchett, was being such a dedicated surgeon and great human being!!
John Bodenhamer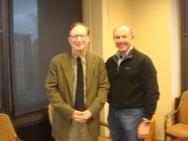 As the Executive Director of the United States Golf Association I know the value that good hips provide. Thanks Dr. Pritchett for keeping my game at a high level!
Dr. Dee Thornell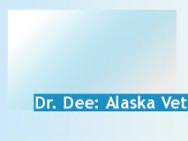 Dr. Pritchett: Thank you for my resurfaced hip. I have returned to my active animal medical and surgical practice as well as sports and flying. Everything went great! Dr. Dee (Animal Planet)
Paul W
hip resurfacing (bilateral)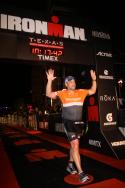 I can't imagine life without my new hips. Another IRONMAN- Texas
larryH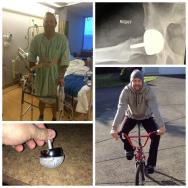 Exactly one year later back racing faster than ever and enjoying life
Paul H
Bi Lateral Hip Resurfacing
I had Bi lateral hip resurfacing surgeries using ceramic coated implants and cross linked polyethylene insert with Dr. Pritchett. The right hip procedure was on June 14, 2016 and the left hip was performed on July 26,2016. I traveled from Central Florida area to Seattle after extensive research and various email conversations with Dr. Pritchett. My conclusion after reading many studies, is Dr. Pritchett is the best resurfacing surgeon and uses the best implants. Therefore, it was a simple and easy decision of long term benefit versus short term inconvenience. Both surgeries were performed without any complications and the pain level was less then I was previously experiencing. The medical staff at Swedish Orthopedic are top notch and very committed to providing excellent patient care. I did not need to take any pain medication after leaving the hospital on both occasions. Most orthopedic surgeons will try to discourage their patients from having resurfacing surgery and do not provide all the clinical facts. I have been told there is a high failure rate and the patient does not recover as well as total hip replacement surgery. However, the studies I have read prove differently and the failure rate is due to surgeon inexperience with this procedure. I have read that in the first 100 procedures the failure rate can be as high as 25% and it takes approximately 300 procedures for the surgeon to become proficient at this technique. This is where Dr. Pritchett really shines amongst his peers, with more then 4500 procedures. The implants he uses are the very best with ceramic coating instead of metal on metal and The Holy Grail is the Cross Linked Polyethylene Insert that prevents the implants from touching and functions as a cartilage. Additionally, the physical limitations that total hip replacement surgery has compared to No limitations after the first six weeks from hip resurfacing surgery. Dr. Pritchett strongly advocates that you can perform any physical activity you are comfortable with and does not restrict activities. Dr. Pritchett is not only a very skilled and experienced world class surgeon, he is a very compassionate person. Even though he has a quiet demeanor , he is very passionate in providing the best results for his patients. I am very thankful for what Dr. Pritchett has done for me and I am looking forward to resuming my very physically active life style that has been hindered by my severe Bi lateral hip degeneration. If you are considering hip, knee or shoulder surgery, speak to Dr. Pritchett before you make a decision on another surgeon, you will be very glad you did!
Paul Weigel
bilateral hip replacments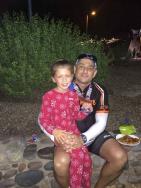 Hi Dr. Pritchett: It's been a while, but just wanted to send you a note with an update on how I'm doing. I'm now 12 1/2 years into my first hip resurfacing and 4 1/2 years into my second one. Every day I think to myself how lucky I am. I've now finished 5 ironman triathlons, untold how many other races, rides, hikes, and runs, but most importantly, I can still chase my kiddo around with the best of them. Thank you for everything. Best, Paul
I just want to say THANK You to Dr. Pritchett. I was a 34 year old in the ARMY that was at my ropes end. The ARMY had me on Vicodin for 6 years as a solution. The ARMY surgeons said my only option was a total hip replacement. I found the BHR online and knew it was for me. I did not want to be stuck to walking for the rest of my life. I was too active and fit to want to give that up. I am here to tell you immediately after waking from the surgery I was pain free. It was a long road to recovery, but at 9 months post op I squatted 315 for 2 reps. I am running again after not being able to since 2012. I am slowly getting better and better. I will be forever grateful of how great Dr. Pritchett has been. He has excellent bed side manner and took amazing care of me. He said I was the hardest surgery he ever performed. Well it was a success and my opportunities are endless. I don't believe there is a finer surgeon out there for this procedure. And for all of you who are waiting to get it done, don't wait! You will return to better than you ever were. Thank You Dr. Pritchett!
I am a 62 y.o. female runner, whose left hip was resurfaced by Dr. Pritchett a year ago. Several months ago, I successfully resumed running and have led my age group in two recent 5K runs with times of 24:51 and 24:23! My training runs average 4-6 miles; the longest,, so far, has been 7 miles. While other surgeons rejected me for resurfacing due to my age and gender, Dr. Pritchett was willing to go ahead based on my bone density and overall health. He has brought me back to the sport I love! Thank you, Dr. Pritchett!